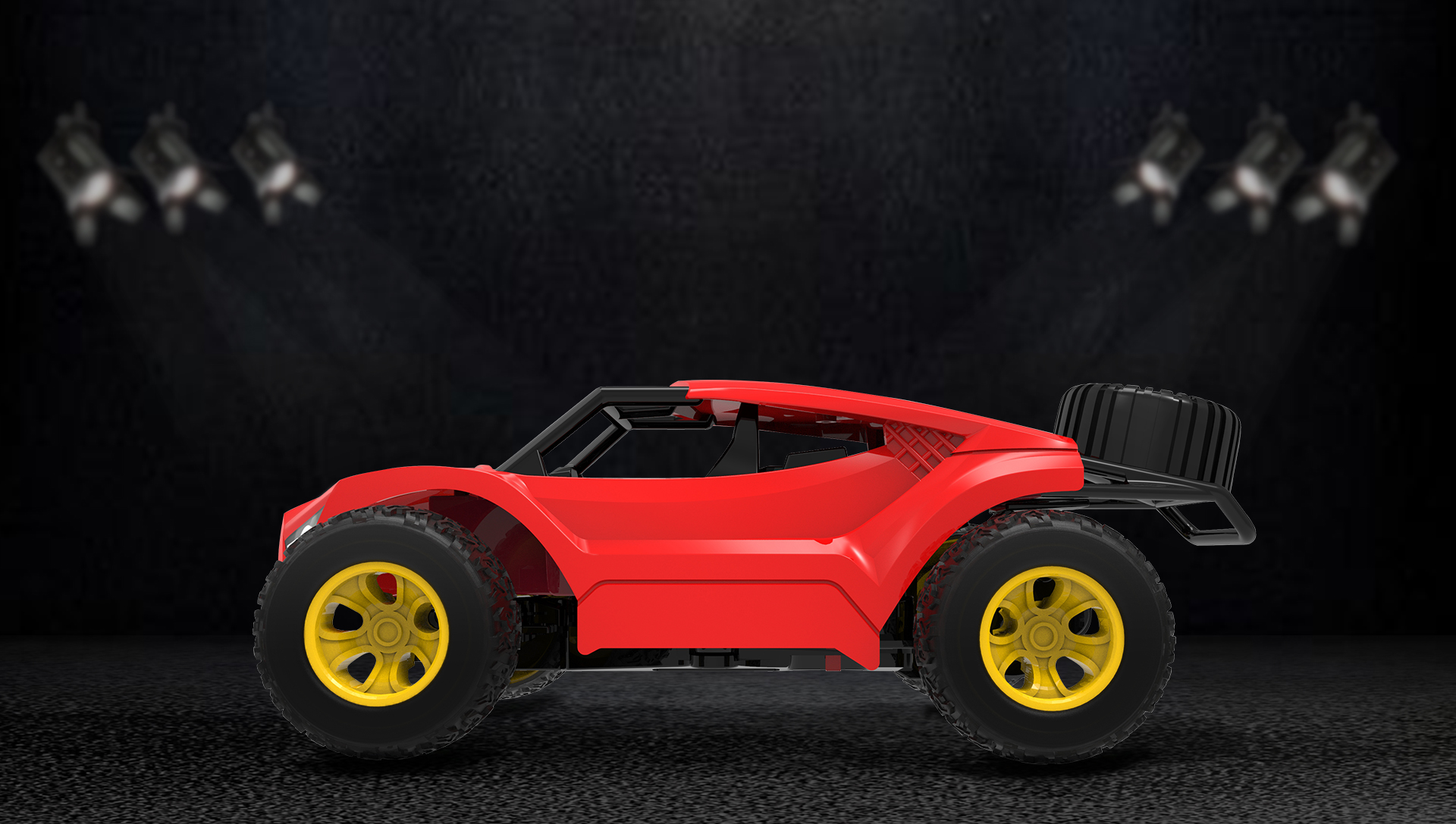 EASY ONE HAND CONTROL

UP TO 25KM/H

RAMP INCLUDED

USB RECHARGEABLE

SUSPENSION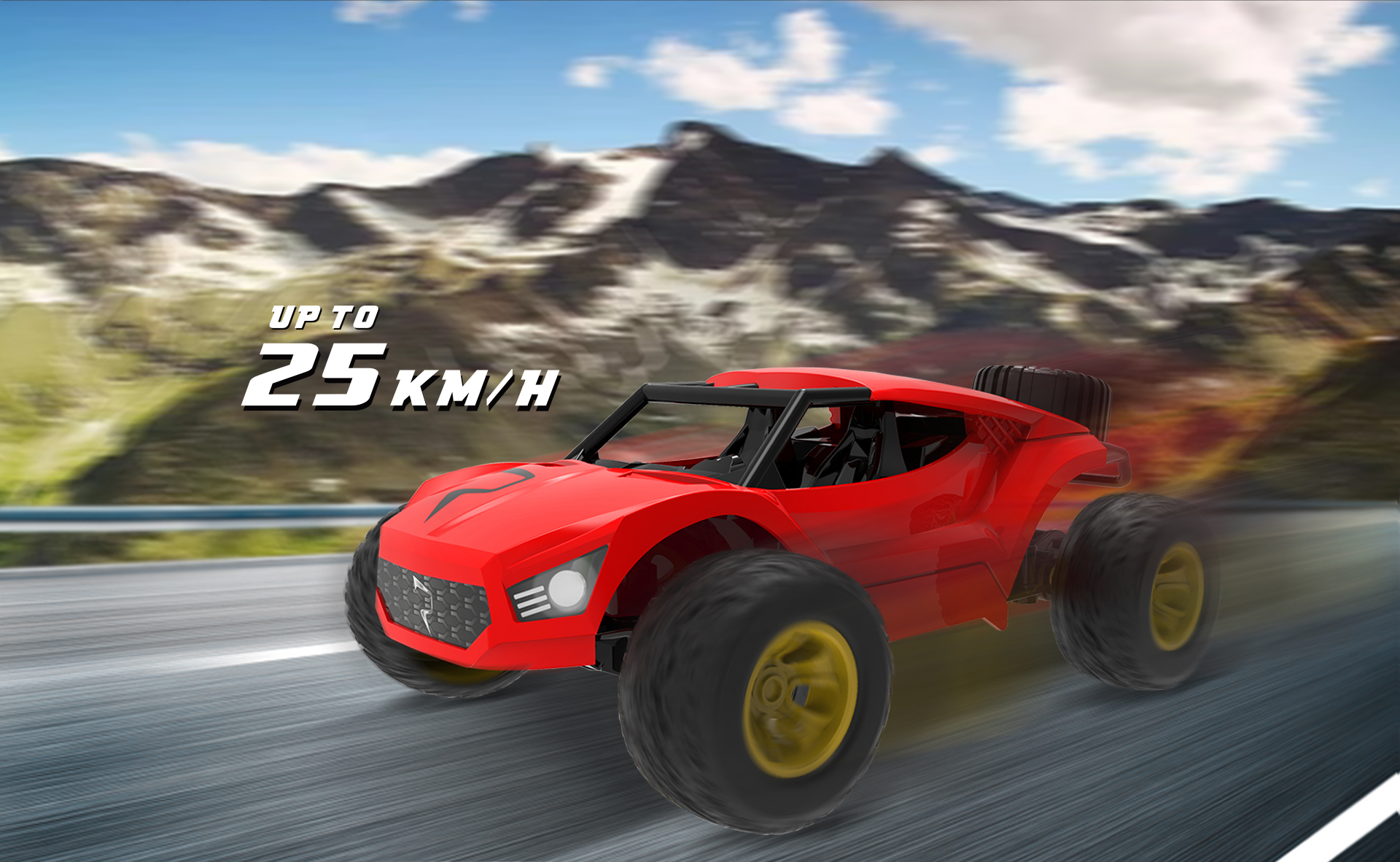 Exhilarating stunt manoeuvres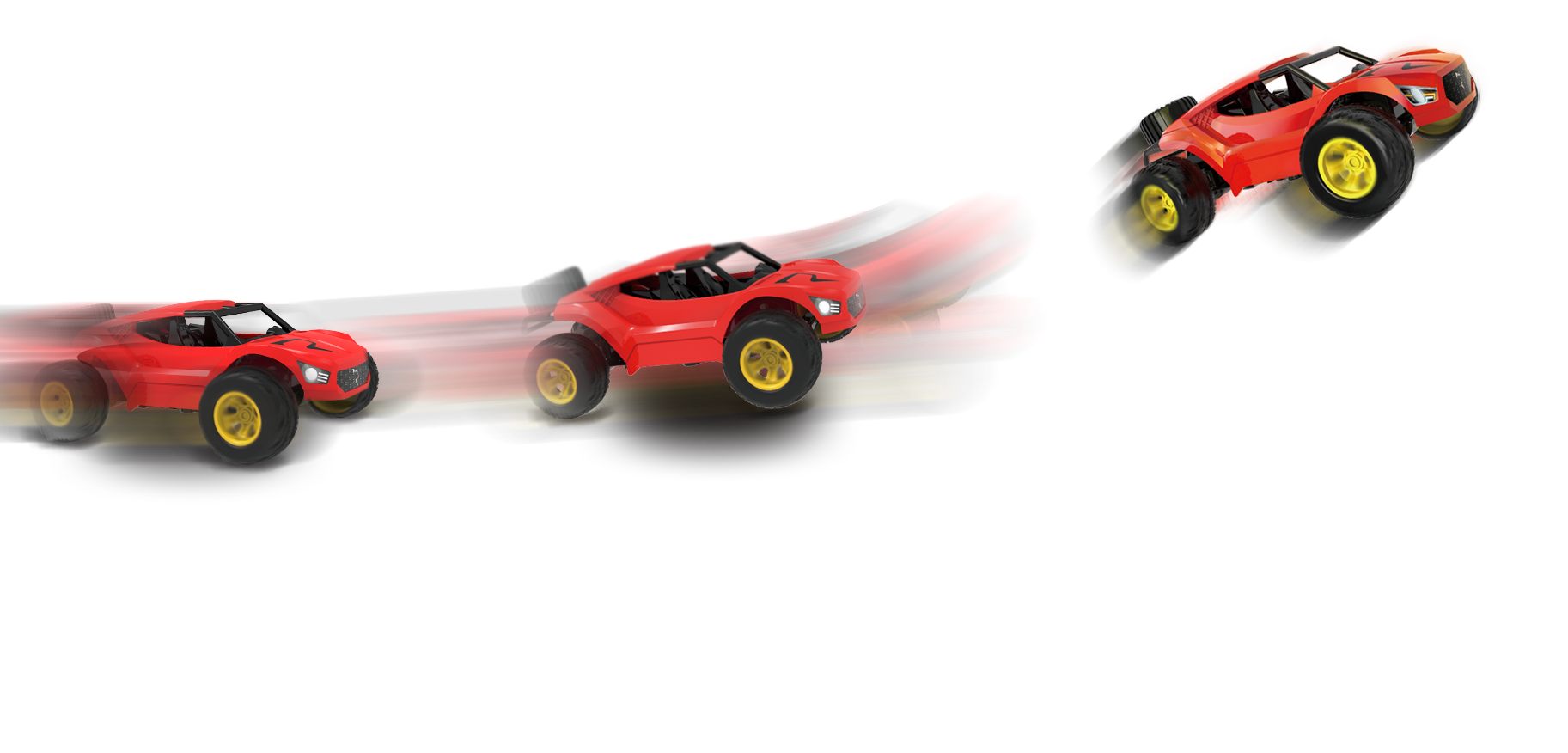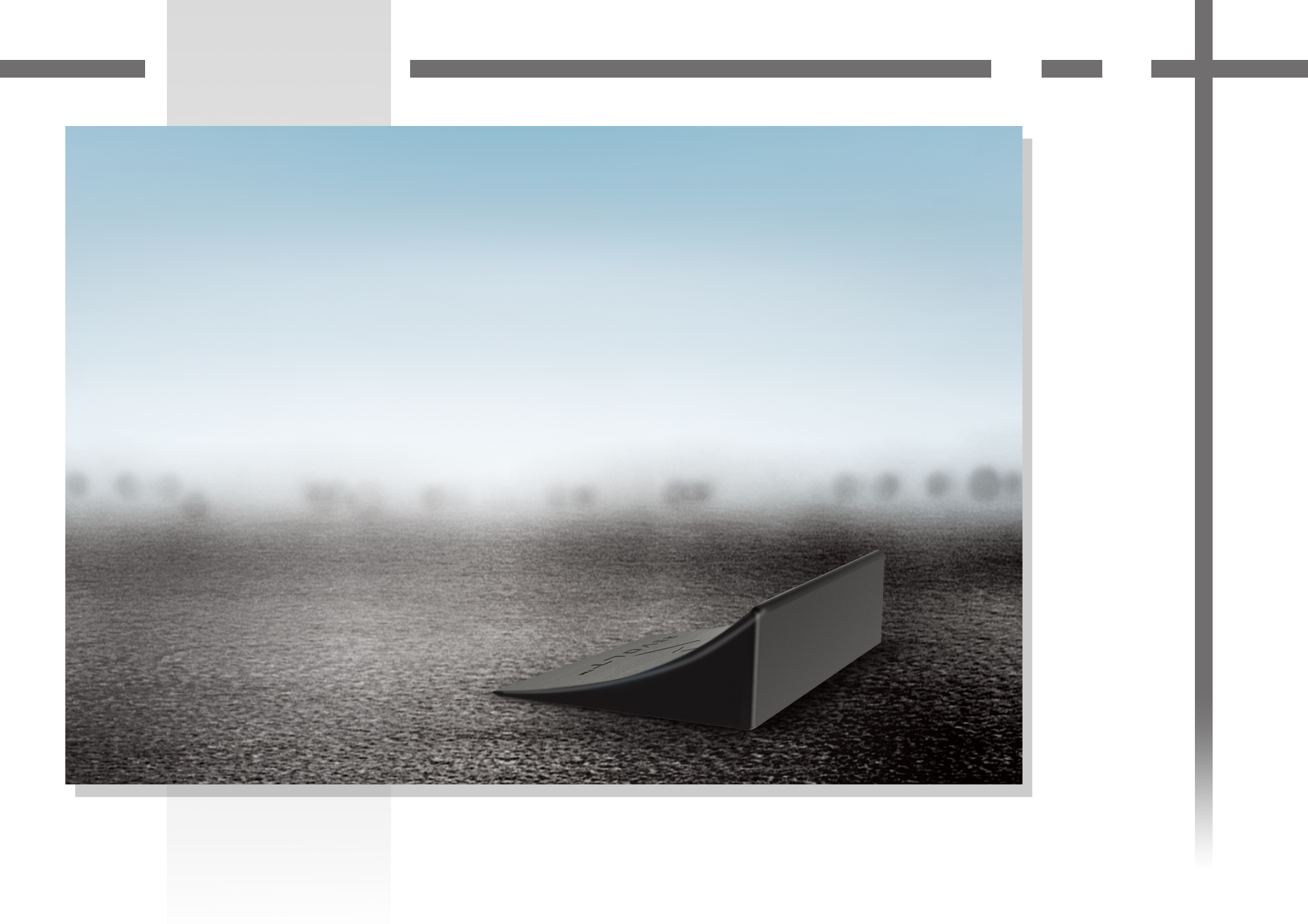 Eco-friendly, non-slip hollow tyres with deep tyre tread for optimal grip and maximum abrasion resistance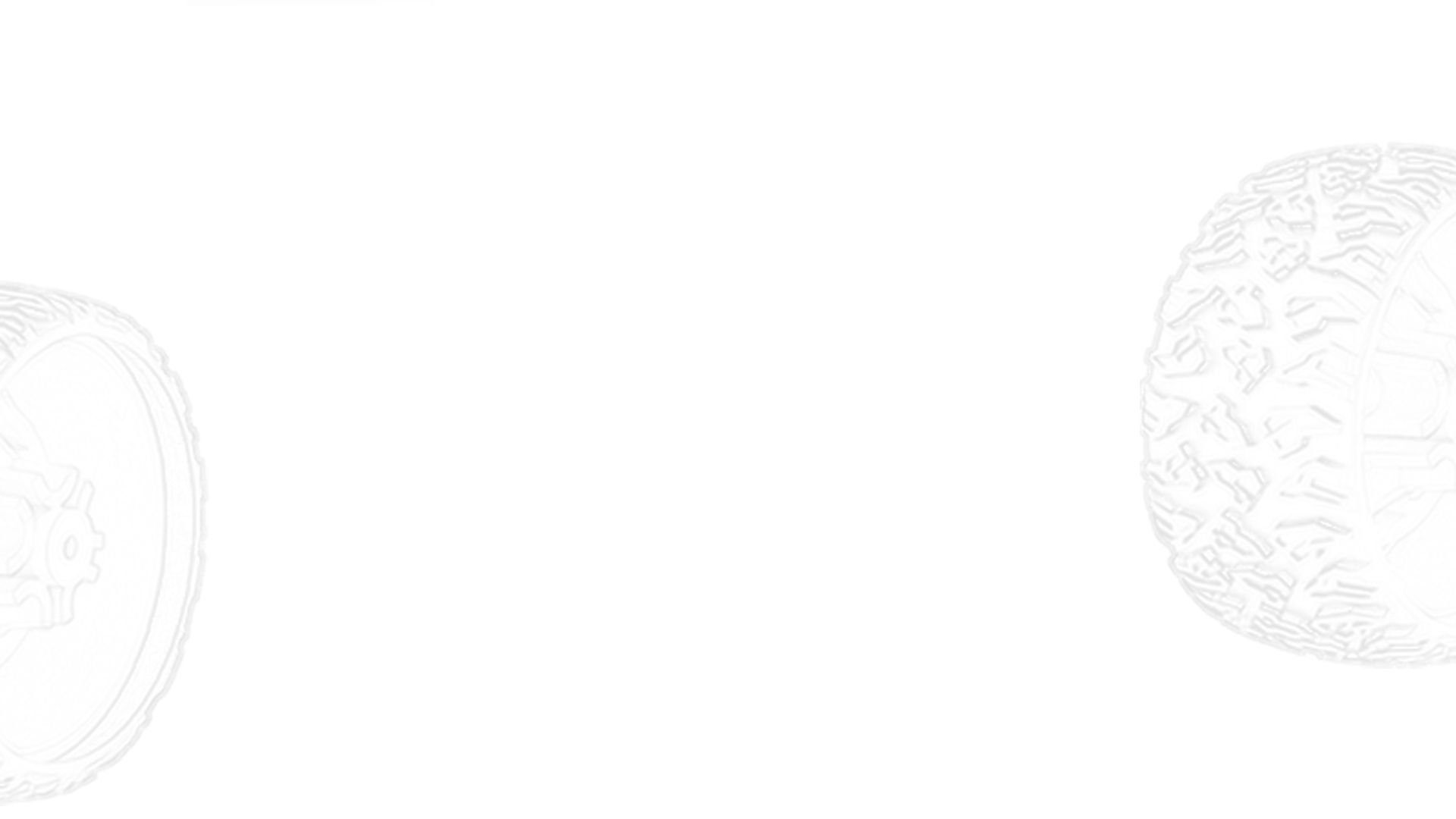 Suitable for all types of terrain
The vehicle can travel across steep gradients and obstacles and features a powerful motor for overcoming challenging terrain.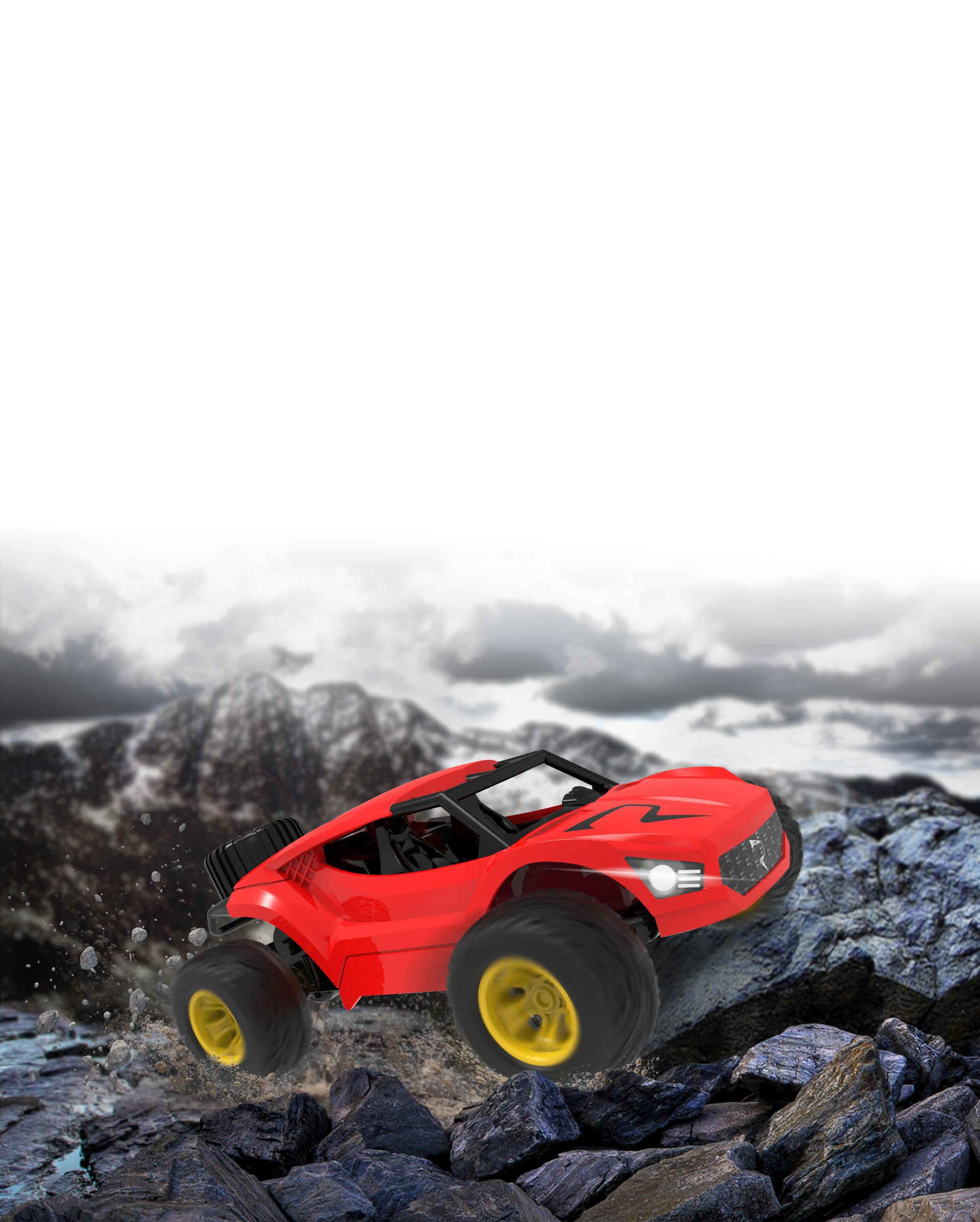 The rear wheels come with a dual suspension mechanism that significantly improves suspension performance and ensures a smooth landing on rough terrain.
The front wheels feature a lightweight and flexible design for easy steering and avoiding obstacles.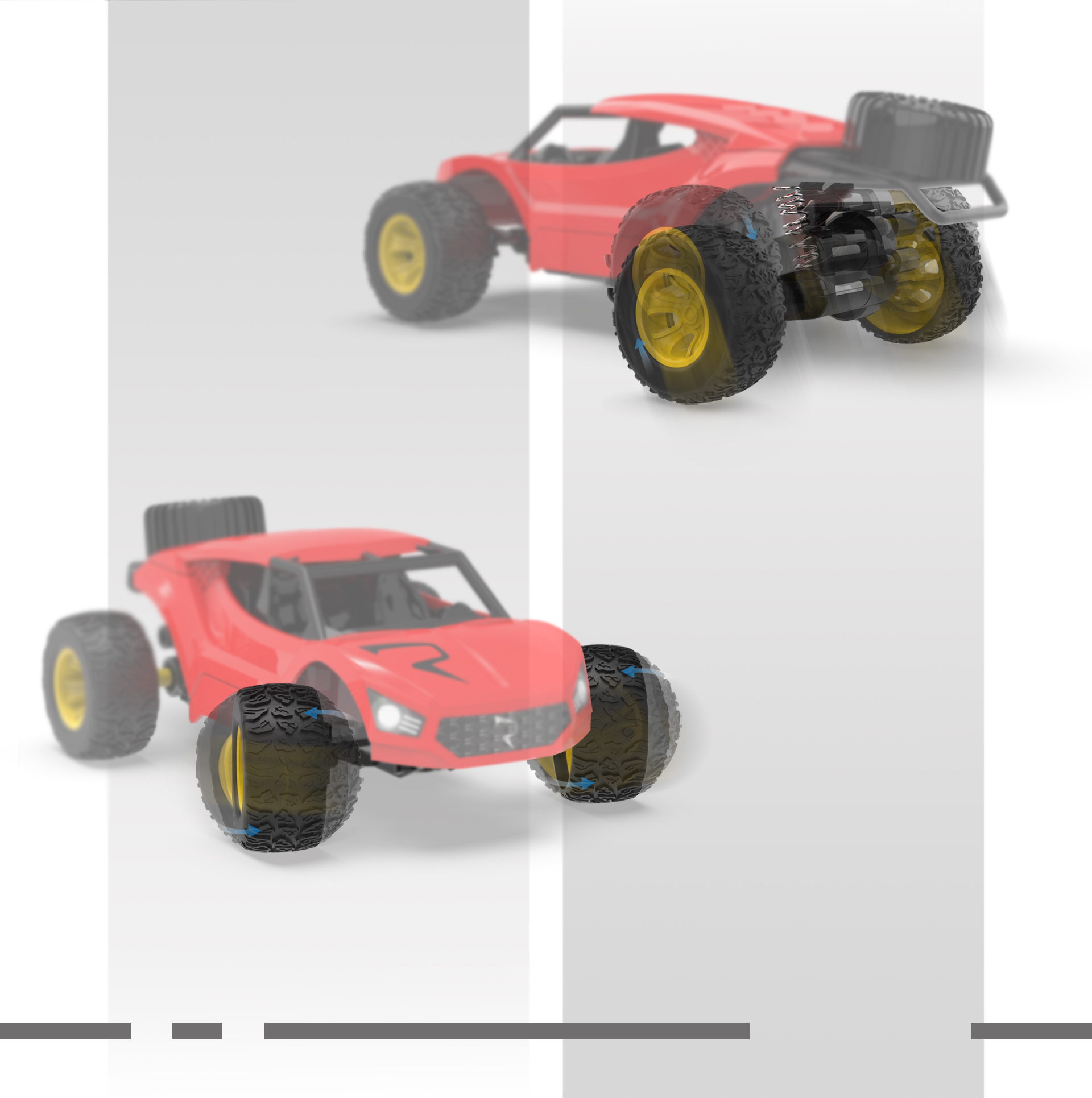 Programme memory function
After configuring the programme memory function, the remote-controlled vehicle will automatically remember the most recent route.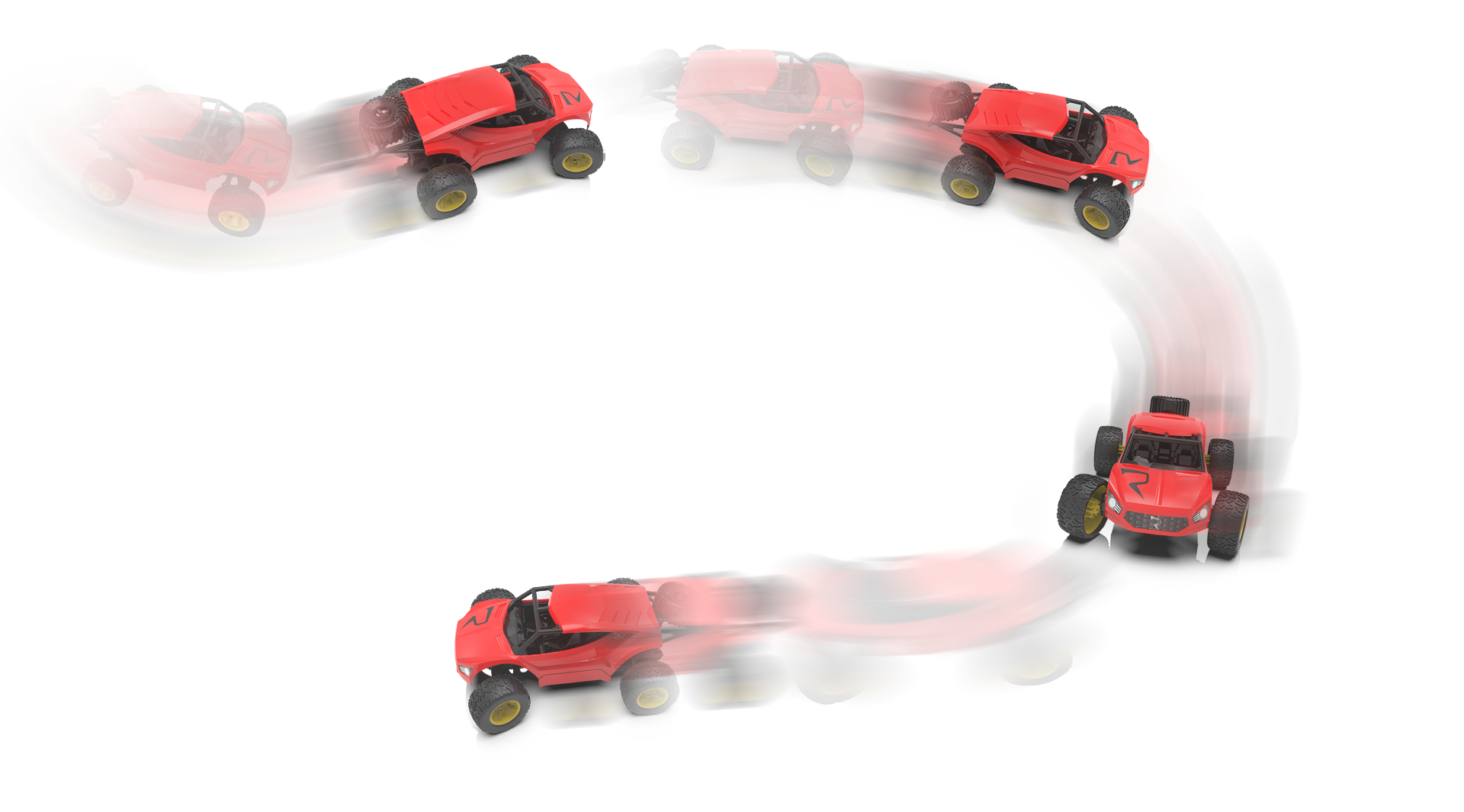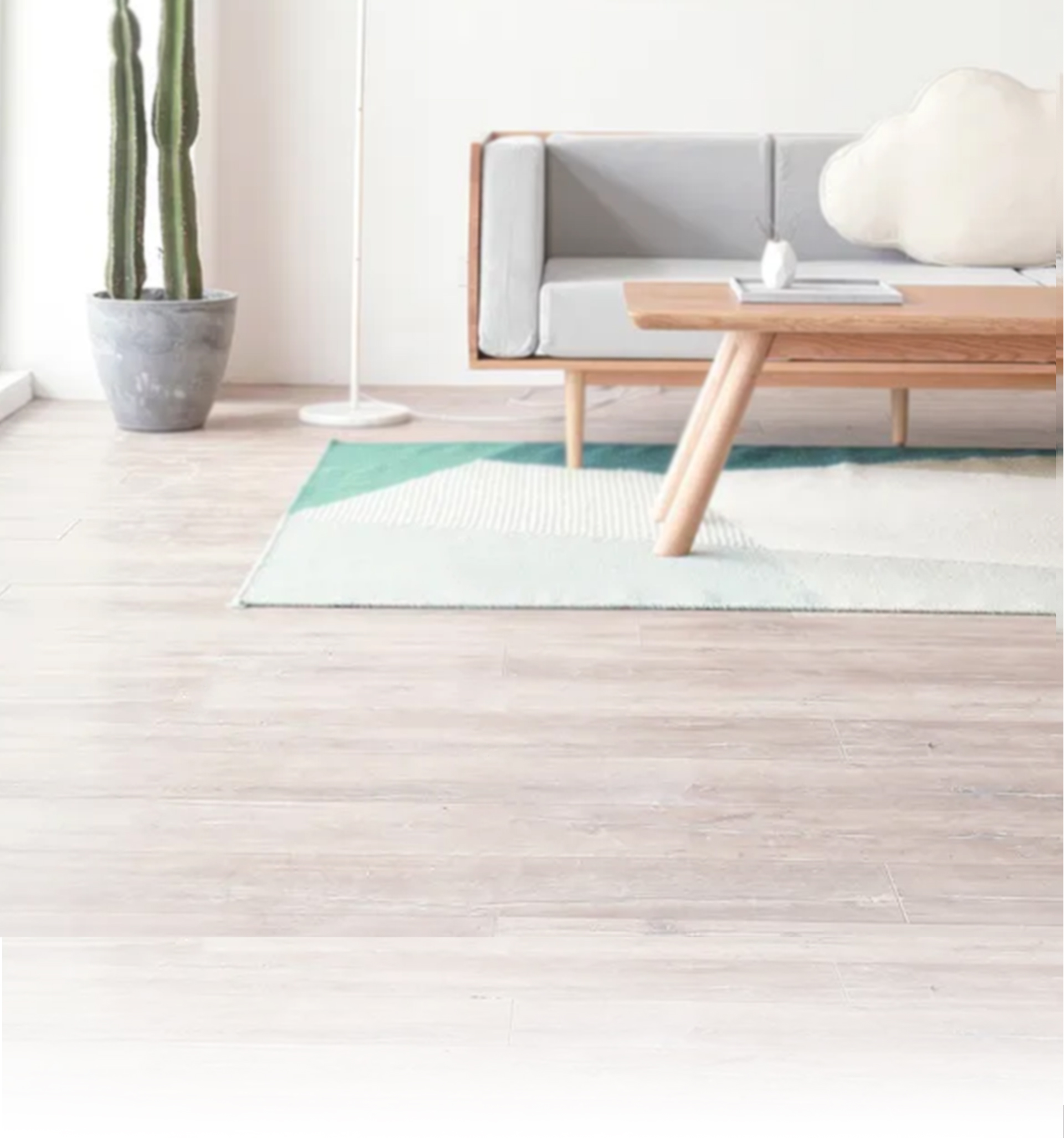 3.7V/100 mAh
The charging time is about 30 minutes
Drive time: approx. 15-20 minutes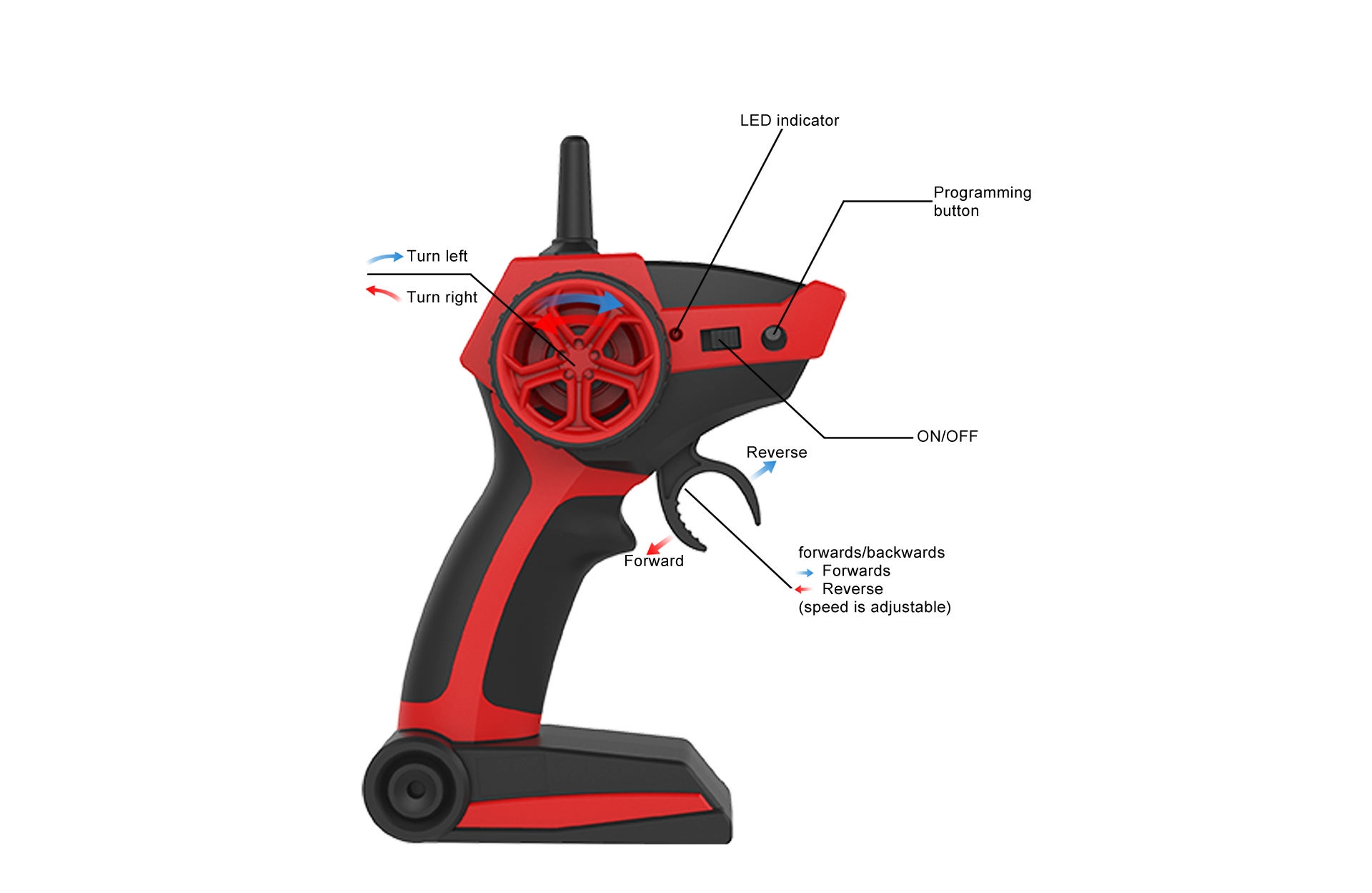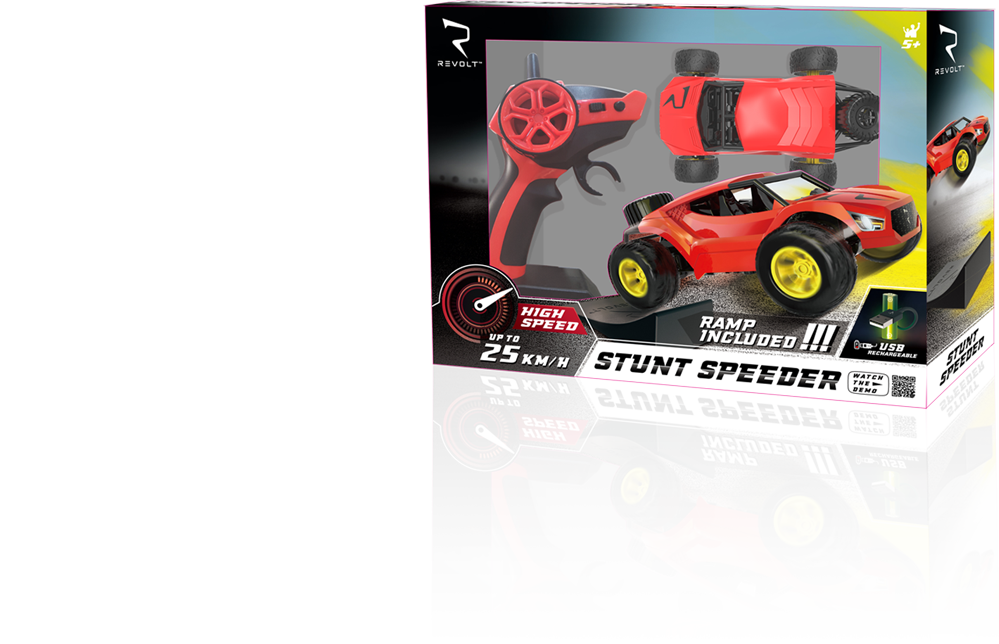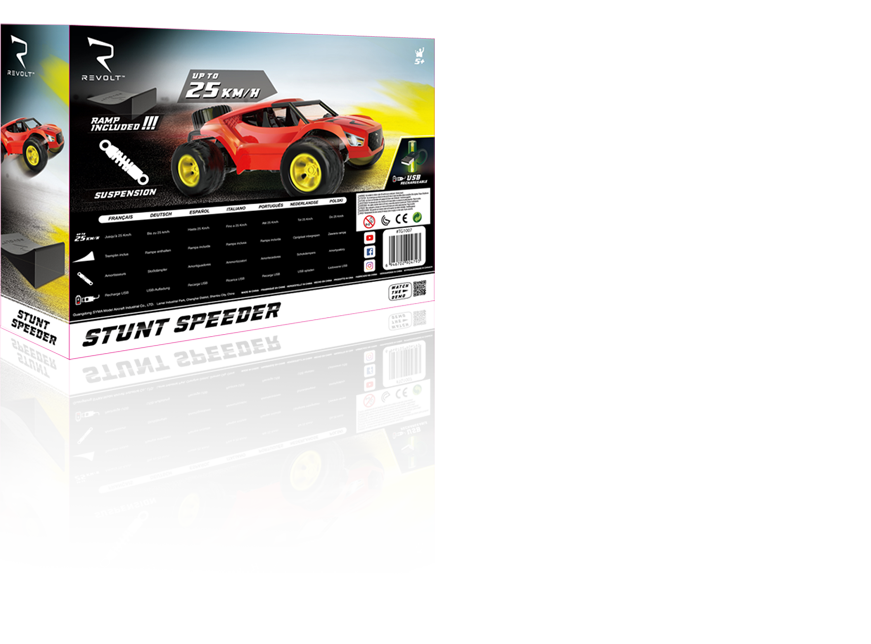 General specifications
Model no : TG1007
Remote-controlled vehicle battery : 3.7V/100mAh
Remote control batteries : 2x 1.5V"AA" Batteries (not included)
Dimensions : 13.5 x 8 x 5 cm
Ramp dimensions : 19 x 11 x 7.5 cm
Packaging dimensions : 29.6 x 23 x 7 cm
Range : 15-20metres
Driving time : 15-20 minutes
Charging time : approx. 30 minutes
Remote control frequency : 2.4GHz
Maximum speed : 25KM/H
Product features : The TG1007 has a programme memory function and features a dual suspension
mechanism. It is capable of speeds of up to 25 km/h, while the hollow tyres allow
the vehicle to travel across all types of terrain.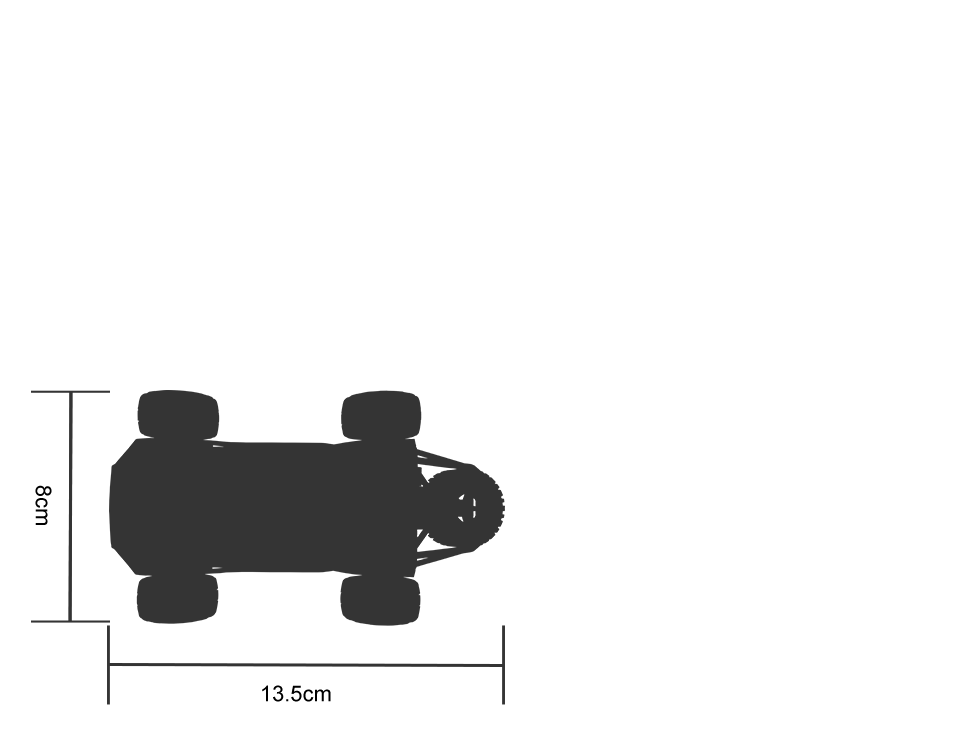 Package contents
• Remote-controlled vehicle
• Remote Control
• Screwdriver
• USB charging cable
• User manual